Original Blog – Click Here
Blog by Steve Blank
Successful entrepreneurs show up a lot and make their own luck. And they are resilient – they're able to bounce back after failure.  Both of these traits made all the difference for the two latest guests on Entrepreneurs are Everywhere, my radio show on Sirius XM Channel 111.
Joining me in the Stanford University studio were
Phil Randazzo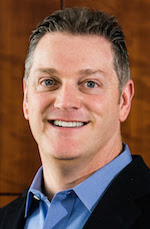 Phil Randazzo, is the founder of American Dream U, a national entrepreneurship and coaching program that helps transitioning soldiers find work or start their own business
Derek Andersen
Derek Andersen, is the founder of Startup Grind, a 200,000-person entrepreneurial community with chapters in 75 countries run by more than 1,000 volunteers
Listen to the full interviews by downloading them from SoundCloud here and here (And download any of the past shows here.)
Clips from their interviews are below, but first a word about the show:
Entrepreneurs are Everywhere airs Thursdays at 1 pmPacific, 4 pm Eastern on Sirius XM Channel 111. It follows the entrepreneurial journeys of founders sharing their experiences of what it takes to build a startup – from restaurants to rocket scientists, to online gifts to online groceries to entrepreneurial education and more.
The program examines the DNA of entrepreneurs: what makes them tick, how they came up with their ideas; and explores the habits that make them successful, and the highs, lows and pivots that pushed them forward.
Phil Randazzo is a serial entrepreneur and the founder of American Dream U, a nonprofit that helps soldiers transition to civilian life. Phil also owns Nevada Benefits Corp; and is the co-founder of Drive Safe Mode, an app that prevents teens from texting while driving. In addition, he started Capital MD, Inc., a medical billing and financial company; and owns interest in 44 Subway Sandwich shops and in Source Intelligence compliance firm. 
In short, Phil has a lot of ideas and is eager to make them work.
I get bored really easy. … (so) I just start new things. (The) first thing was I wanted to be a land developer because I wanted to be my own builder. What did I know about land development? (But) someone told me it's better to own than to rent. … (So) I bought some land. I had a meeting with a guy who lived (next to) the land and I said, "Hey. I can't buy this whole piece. You want to go in with me?" He went in with me. … I'm still in that building today. 
… I bought several buildings. People think I'm smart because I sold a lot of (buildings) in Las Vegas (at the peak) in '04 and '05, before the big crash. I just was lucky. 
Steve: … entrepreneurs make their own luck. … I'll contend that showing up a lot, trying a lot of things (makes a big difference). If you're just sitting at home saying, "Woe is me," that's pretty different than, "Hey, I tried X, I tried Y, and I tried whoa!" That's not luck. … 80% of entrepreneurship, I'll contend, is (showing up so you can be) in the game.
Phil: For sure. There's that movie, The Secret, where you wish and hope things happen to you. (The reality is that) if you don't act and there's no movement, nothing happens.
If you can't hear the clip, click here
Before founding Startup Grind, Derek Andersen spent four years in product management at Electronic Arts working on games like The Godfather, Burnout, The Sims 3, and Mirror's Edge. He left EA in 2009 to start Vaporware Labs, a product incubator that mostly failed, but also created products including Commonred, which was acquired by Income.com in 2012. His first startup, built soon after the birth of his son, was advertising on trucks. Here's what happened: 
… It was a bad idea, because … in spite of all my efforts I couldn't beg anyone to buy it. I worked for months on it and eventually realized I was just spinning my tires. … It was the wrong product and people didn't want it. …
… I felt awful because I just quit my job. Not only that, but when I told Electronic Arts I was going to quit, this is in the summer of '09… the middle of … the Great Recession. My boss called me and said, "Look, if you'll stay we'll give you a double promotion and a 25 percent raise." … 
…. Here I am. I've just quit and I've turned down this huge thing and … my brilliant idea is nothing. … It was heartbreaking. …
Steve: So why didn't you go back to EA?
Derek: Like every great entrepreneur I would've been too embarrassed to go back.  
Steve: So that's a big idea … a little hubris. You said no, I'm right, just wrong idea. I'd do it again.
Derek: Yeah. … 
… (And when a friend with a new startup called asking me to do some marketing for him) I said, I'm totally focused on on this truck idea. I can't deviate from that. He said, "Well, why don't you (work for me for) 20 hours a week?" 
I said, "How much would you pay me?" He said, "Well, how about 80 bucks an hour? 
It's one of those moments where you remember exactly where you were. … I looked at the phone and my jaw dropped. I put it back to my ear and said, "I couldn't do it for anything less than 85. … So for those 20 hours a week, I could pay all of our bills, and that felt really good. 
If you can't hear the clip, click here.
Here's why working at big companies wasn't for Derek:
I was working really hard. I was the first person in. I was the last person out every day. I was rated in the top 2 percent of the entire organization. One day I was having lunch with my boss and I'd worked really hard on the weekend, and he said, "Hey. You need to do XYZ more." 
I said, "Look. I'm not getting paid like an investment banker. I'm working as hard as I can. I'm already working harder than everyone." 
…A few hours later, he pulled me into his office and he said, "Hey. I've rallied for you. I've really worked hard and I've gotten you a … $4,000 raise."
The biggest thing that bothered me about it was, not that it was only $4,000, which was laughable, but I said to myself, if it takes me complaining or, if people don't notice my work, then it's just not worth it to me.
I didn't want to be a cog in the system. Then I realized, if I worked 110 percent, I was in the top 2 percent. Then I had this great epiphany. … I realized if I worked about 70 percent, I would still be rated in the top 90 percent. I started going to Starbucks in the morning and working for an hour and half. Then I'd come in, I'd be like the third person in. Then at night, I would go home earlier and I would just work on my own projects.
If you can't hear the clip, click here.
—
Like many founders, Phil was not academically inclined:
My senior year, I finished with a whopping 1.8 GPA … I was ineligible to play sports. I was not a great student to say the least. I didn't even like attending class. …
…The good thing was, back in the day when I went to school, they didn't have online reporting. I used to run home and take all the notices out of the mailbox before my parents would see them whether it was poor grades or I think I set the record for the most absentees.
My dad was an immigrant from Italy. He was born in Sicily. … He was a smart kid as well. … (and went) to University of Chicago as a junior in high school. He skipped through. School is really important to him so I think I was a little bit of disappointment. …
If you can't hear the clip, click here.
But Phil has an incredible work ethic: 
(My) wife of 24 years … got pregnant, while I was still in college. …I had to grow up pretty quick, and figure out how to support a family. … I worked my way through it. I did odd jobs. 
I ended up getting a job as 100 percent commission salesperson selling insurance. It built both (character and desperation). 
Then I had two other …. jobs, and my wife worked two jobs. … I delivered newspapers at night … for the Las Vegas Review Journal. Then I helped write parole and probation reports for first-time offenders. …My wife had a daycare in our apartment, and worked at SafeKey in the school district. …
(The work ethic) definitely (came) from my father … he really instilled in me, (that) hard work solves a lot of problems. 
If you can't hear the clip, click here.
And a resilient spirit
… if you look at my background and look at my education, I would not be .. one that (you might guess) would be (an entrepreneur) …. I did not drop out of Stanford to start (a company). … Anyone can be an entrepreneur… 
… I think we are either winning or learning, and I have a lot of failures. I considered those learning experiences, some of them are really expensive learning experiences.
… You are going to hear a lot of chatter from friends and naysayers. … 
Probably the biggest thing was, "Ah, Phil, you can't possibly do that." Right? 
I was voted second class clown in high school. And I was actually funnier… than first guy. My whole life it was like, the joke of my house, was my dad would say I was going to be the head dishwasher and my sister was going to be the assistant head dishwasher. …
Resilience, is not listening to all the noise going around – that's big.  
If you can't hear the clip, click here.
World-class entrepreneurs are comfortable in chaos, and Derek is no exception. Here's how he learned to embrace new experiences:
When I was young my family moved to Europe. My dad was working over there, and we spent six years moving across Europe and then back across the United States. I was, at one point, in 10 schools in 10 years. … 
(The travel) affected us a lot. … it either makes you stronger or it kind of turns you into a mess. I don't know which one I ended up being, but it brought our family very close together. At times the only friends we had were our brothers and sisters. …
It was interesting because every year was … in some ways … a new startup because I knew every year I would be saying goodbye to everyone, and so I would start fresh somewhere new. Each summer as I started the new year I would say, "OK, this didn't work last year. This didn't work. I'm going to try this. I'm going try this." You try to make friends as quickly as you could, or you cry yourself to sleep. 
If you can't hear the clip, click here.
Startup Grind evolved from an effort to help fellow entrepreneurs, but didn't take off immediately. Here's how Derek made it work:
We tried … all these different platforms. Every month … kind of like school, it became a new cycle. … We tried apps, we tried different technologies, we tried different formats, and nothing really worked. I had this event where we had four people come, and I got in the car and I remember saying to myself, "What a freaking waste of time."
… This is four years ago. (It) was a one night a month thing… a side project just for fun, and I'm building the game and then I was building Commonred, these were the things that I was really focused on building.
(But then) I decided that even if it was a side project, I was either going to do a job I was really proud with, or I was going to shut it down and stop wasting my time. …
Six weeks later, we got a speaker who had sold his company to Oracle. We brought him in, he was a friend of Spencer's, the guy who started with me, and we had 40 people show up. No one was more shocked than me. I didn't know hardly any of them. They weren't my friends who I had been begging to come. We … had our epiphany of "Wow, we need speakers. We need people who have their own brand who can share. We need to raise the education bar of these events." The next month we had a bigger speaker who's a friend, and we had 55 people. …
Then the next week, or the next month, we had 80, and the next month we had 100, and then the next month after that, which was our 1-year anniversary, I invited Jason Calcanis to speak, who's a fairly well-known investor and entrepreneur in technology, and he said, "Look, I don't have time to prepare a talk. … But if you want to interview me, I'll just show up for an hour and then I'm going to leave." 
And I said, "Great, no problem. I can interview you. That's easy." So I prepared an interview, we filmed it, it's still online, our very first interview. (People can see it on) …Youtube.com/startupgrind…
People really liked it, and it was so easy for the speakers, so the value proposition kind of aligned that night, where the speaker could come in and they just had to share their knowledge. They didn't have to prepare anything, and they could leave. They get a really great hour of mentorship. The audience had this really great value proposition because they got to really get close to the speaker (and network with themselves), and then it was great for me as the organizer, because I got to get to know this guy.
If you can't hear the clip, click here.
Listen to my full interviews with Phil and Derek by downloading them from SoundCloud here and here. (And download any of the past shows here.)
Next on Entrepreneurs are Everywhere: Jered Lawson, co-founder of Pie Ranch, and Chase Adam, founder of Watsi.